http://medokh.org/wp-content/uploads/Waldo-Vieira-300x224.jpg 300w" sizes="(max-width: 375px) 100vw, 375px" />Below you will see 2 videos I made at the Institute for Projectiology & Conscientiology
The founder and director is Waldo Vieira who was a friend of Chico Xavier, the most important Brazilian medium, (who was also the mentor of Joao de Deus and who told Joao he should go to the small Goiás town of Abadiânia to fulfill his healing mission). The partnership with Waldo on the other hand in result several literary works , especially the saga of the spirit André Luiz psychographic , produced from 1950 to 1960
On May 22 of 1965; Waldo Vieira travelled with Chico Xavier to the US in order to disclose spiritism abroad; with the help of Salim Salomão Haddad, president of Christian Spirit Center, they launched the book titled The World of The Spirits
Shortly afterwards he separated from traditional forms of spiritism to develop a scientific research of all forms of  consciousness manifestations, which he pursues since then and his holding daily lectures.
Professor Waldo Vieira was born in Monte Carmelo/ Brazil on April 12, 1932 .
Already at 14 he reports at least 50 psychic events and realized the value of spiritual development , also called projection. Then devotes to research this topic and , at age 17 , prepares and organizes various deductions significant references.
In Rio he calls the world's attention to their research experiences in the field of out-of – body and projectiology , from the point of view that these experiences are essential to the science of consciousness . In 1981 he becomes a co-founder of the Center for Continuous Consciousness , institution that specializes in investigating these phenomena and the altered conditions of consciousness.
Waldo has a broad curriculum : he is a medical doctor ; wrote twenty books and numerous articles on Projectiology and conscientiology ; integrates the Society for Psychical Research , London Foundation , and the American Society for Psychical Research , New York , co – founded the International Institute of Projectiology and Conscientiology ( IIPC ) , the Centre for Advanced Studies of Conscientiology ( CHSC ) , the International Academy of Consciousness ( IAC ) , the International Association for Development of consciousness ( ARACÊ ) , the International Organization conscientiotherapy (OIC ) and the International Association of Existential Inversion ( ASSINVÉXIS ) .
His treatise Panorama of Experiences Outside the Human Body, published in 1986 , on  the shelves of major libraries worldwide and offers over 1907 universal bibliographic references projectiology enshrined as science from the dissemination of this work. Another study, 700 Conscientiology Experiments , released in 1994 , consolidates conscientiology as a scientific discipline .
At the beginning of the new millennium he moved to Iguazu Falls , devoting himself thereafter to another great enterprise , the development of the Encyclopedia of Conscientiology – his first volume is published in 2006 .
In this interview (consisting of 7 parts), Projectiology & Conscientiology: Waldo Vieira talking about the astral travel (OBE) and the study of consciousness
With English subtitles.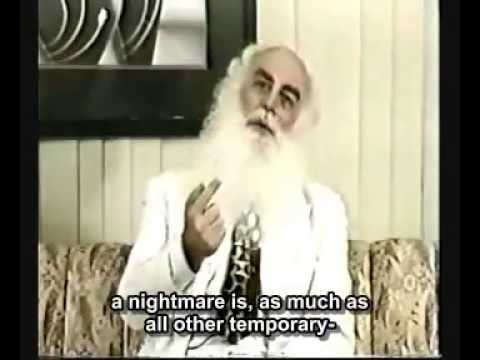 Kiran and Debora at the Campus of Conscientiology