http://medokh.org/wp-content/uploads/love-and-pain1-300x211.jpg 300w, http://medokh.org/wp-content/uploads/love-and-pain1-424x300.jpg 424w" sizes="(max-width: 473px) 100vw, 473px" />
1. Why is Unconditional love not just a loving feeling without conditions ?
2. What happens when Love is not bound by conditions ?
3. What are the Monk's way and what is the Lover's way to consciousness ?
Consciousness = Un-conditional Love
When trying to be this equation in any first approach one might want to have some "loving feeling" for someone or something and at the same time try not to make this love dependent on any form of "conditions".
However unconditional love is not just to be loving without intellectual conditions – it is an altogether different thing.
It is sounds so sweet to say "I love you unconditionally" but this of course depends in most cases on the condition that you do not "Love also someone else" so this kind of love, has more in common with price-fixing, cartel and communism than with un-conditional love.
Therefore a more clear definition :
Consciousness = Be unconditional
When you live this equation, for example in respect to a relationship you will quickly experience that this triggers a very powerful DLE of emotions.
Love that is not fixed by conditions creates quickly alternating immense pleasure and pain, it is anything but the idea of a calm detached observer that is often believed to be the hallmark of consciousness.
In Portuguese there is a word for it that – which is the heart of  its culture and experience of life : "Saudades" ("love mixed with pain") http://en.wikipedia.org/wiki/Saudade  alternating with "gostoso", (which is used for everything pleasurable from delicious to sex) it is the expression of the realization that all real life comes from a DLE between these polarities – Polonius says : "There's a method in the madness," when he diagnoses Hamlet's madness as a form of "love-melancholy,")
My good friend Marco Paulo describes this in his lecture, in Thailand – of course not aware that this experience of consciousness is shaped by him being Portuguese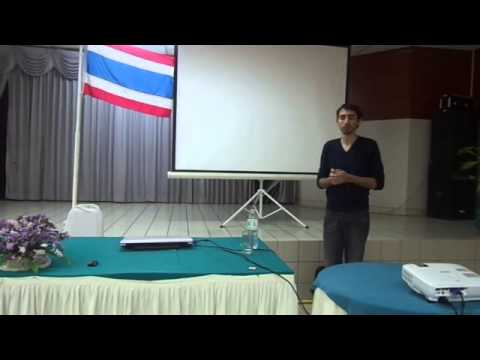 For a German mind this is all madness and does not contain a grain of "method" and if I try to sort it out "logically" I can be sure that a Brazilian mind will just not understand what I am trying to say.
In Brazil the Indian idea of "consciousness" as that of the passive, detached observer has not many followers because it is the subjective expression of the Indian nature, which is so opposite to that of the Brazilian and not that of an objective reality (I know it because I lived in India for 5 years).
All health and spiritual evolution is based on a DLE, an alternation between the polarities for example :
Monk-way:  deep involvement – detachment (hard work both ways)
Or the Brazilian version :
Lovers-way: deep connection – play time  (enjoyment both ways)
(and carnival in Brazil is a good symbol for that which coincidently it is happening this week while I am writing)
So what has all this to do with my original definition ?
Consciousness = Be un-conditional
The only way to get into a state of "Unconditionality" is via a state of DLE between 2 polarities – the polarities my differ but the principle is the same.
So make your pick – the Lovers-DLE or the Monks-DLE
AND this is how you see the world when you were delivered by the heat of DLE into reality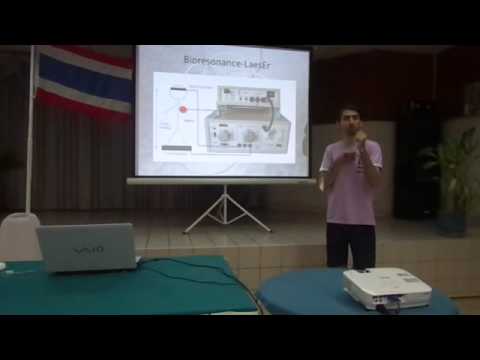 1. Por que é o amor incondicional não apenas um sentimento amoroso sem condições?
2. O que acontece quando o amor não está vinculada pelas condições?
3. O que são a maneira de Monk e qual é o caminho do amante para a consciência?
Consciência = Amor Un-condicional
Ao tentar ser esta equação em qualquer uma primeira abordagem pode querer ter algum "sentimento de amor" para alguém ou alguma coisa e ao mesmo tempo tentar não fazer esse amor dependente de qualquer forma de "condições".
No entanto o amor incondicional não é apenas para ser amar sem condições intelectuais – é uma coisa completamente diferente.
É soa tão doce para dizer "eu te amo incondicionalmente", mas isso, claro, depende, na maioria dos casos, com a condição de que você não "amor também alguém" para este tipo de amor, tem mais em comum com a fixação de preços cartel, eo comunismo do que com não-condicional amor.
Portanto uma definição mais clara:
= Consciência ser incondicional
Quando você vive esta equação, por exemplo, em relação a um relacionamento que você irá rapidamente experimentar que isto provoca uma DLE muito poderosa de emoções.
Amor que não é fixo por condições cria rapidamente alternando imenso prazer e dor, é qualquer coisa, mas a idéia de um observador imparcial calma que é muitas vezes acredita-se ser a marca registrada de consciência.
Em Português, há uma palavra para isso que – que é o coração de sua cultura e experiência de vida: "Saudades" ("amor misturado com dor") http://en.wikipedia.org/wiki/Saudade alternando com "gostoso ", (que é usado para tudo prazerosa de delicioso para o sexo) é a expressão da percepção de que toda a vida real vem de um DLE entre essas polaridades – Polônio diz:" Há um método na loucura ", quando ele diagnostica loucura de Hamlet como uma forma de "amor melancolia,")
Meu bom amigo Marco Paulo descreve isso em sua palestra, na Tailândia – claro que não ciente de que esta experiência da consciência é moldada por ele ser Português
[Youtube] http://www.youtube.com/watch?v=sqikQNndyI0 [/ youtube]
Para uma mente Alemão tudo isso é loucura e não contém um grão de "método" e se eu tentar resolver isso "logicamente" Eu posso ter certeza de que uma mente brasileira não apenas entender o que estou tentando dizer.
No Brasil, a idéia indiana de "consciência" como o do observador, passivo individual não tem muitos seguidores, porque é a expressão subjetiva da natureza indígena, que é tão oposto ao do (brasileiro e não de uma realidade objetiva I sabe porque eu vivia na Índia para 5 anos).
Toda a saúde e evolução espiritual é baseada em um LED, uma alternância entre as polaridades como por exemplo:
Monk vias: envolvimento profundo – desapego (trabalho duro para os dois lados)
Ou a versão brasileira:
Amantes vias: conexão profunda – tempo de jogo (prazer em ambos os sentidos)
(E carnaval no Brasil é um bom símbolo para o que coincidentemente está acontecendo esta semana, enquanto estou escrevendo)
Então, o que tem tudo isto a ver com a minha definição original?
= Consciência ser não-condicional
A única maneira de entrar num estado de "incondicionalidade" é através de um estado de DLE entre duas polaridades – as polaridades minha diferir, mas o princípio é o mesmo.
Então faça a sua escolha – o Lovers-DLE ou os monges-DLE
E esta é a forma como você vê o mundo quando foram entregues pelo calor do LED para a realidade
[Youtube] http://www.youtube.com/watch?v=52c-1OfzmYg [/ youtube]